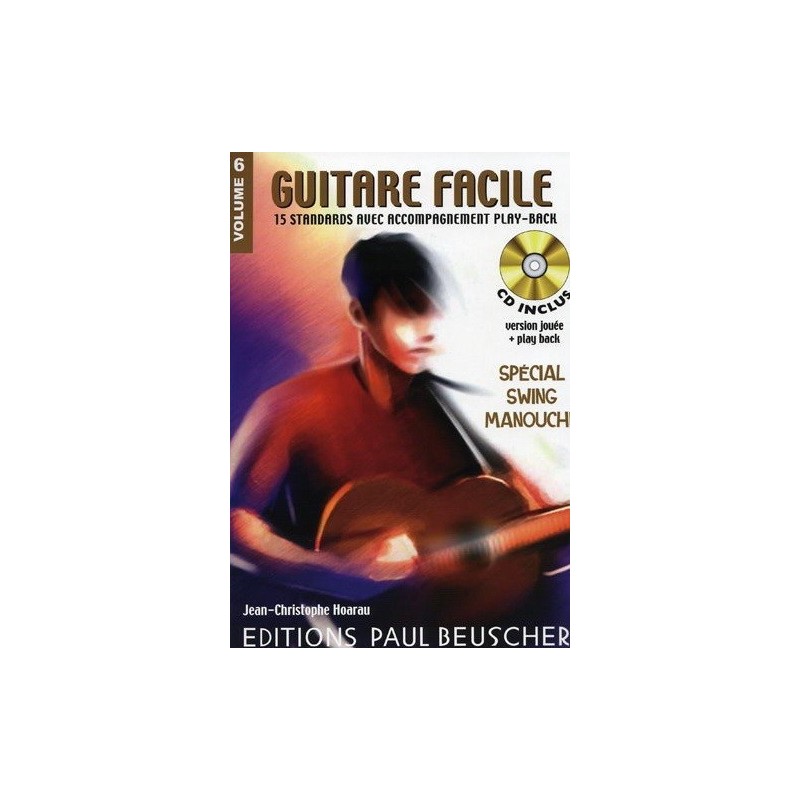  
15 Standards du Rock transcrits en tablature et solfège, réalisés de façon à mettre en valeur les passages les plus "guitaristiques" de chaque titre.
Vous pourrez ainsi déchiffrer progressivement chacune des partitions, puis les rejouer dans le bon tempo sur la version play back du CD.

Vous trouverez dans cet ouvrage :
- Apache
- Are you gonna go my way
- Be Bop a Lula
- Highway to Hell
- La Grange
- Layla
- Money For Nothing
- Paranoid
- Parisienne Walkways
- Satisfaction
- Seven Nation Army
- Smells like teen spirit
- Sunshine of your love
- Sweet home alabama
- You really got me

Cet ouvrage existe en différents volumes, n'hésitez pas à nous contacter pour de plus amples renseignements.
Data sheet
Editeur

Paul Beuscher

Instrument

Guitare
No customer reviews for the moment.