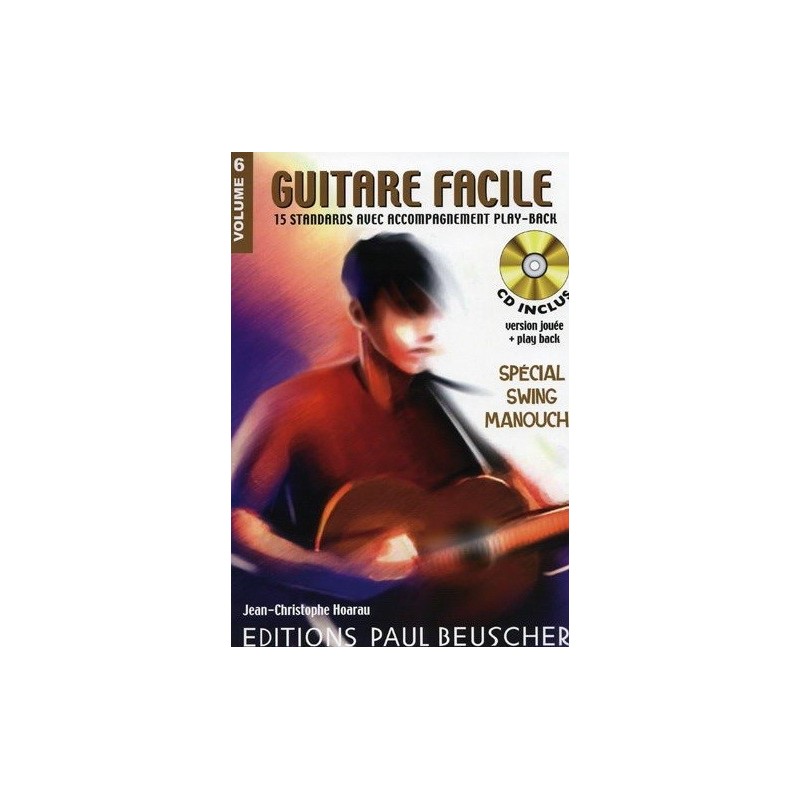  
15 Standards incontournables swing, de la variété française et internationale vous sont proposés avec un CD d'accompagnement réalisé par des musiciens professionnels.
Ils ont conçu et enregistré 15 play back pour vous offrir l'opportunité de jouer chacun de ces 15 thèmes, dans les conditions musicales que vous offrirait un orchestre.

Vous trouverez dans cet ouvrage :
- All of me
- Honeysuckle rose
- I can't give you anything but love
- I'll see you in my dreams
- I'm confessing (that I love you)
- Indifférence
- Ménilmontant
- Out of nowhere
- Que reste t-il de nos amours
- Some of these days
- Sweet Georgia Brown
- Undecided
- Vero valse
- Viper's dream
- Les yeux noirs

Cet ouvrage existe en différents volumes, n'hésitez pas à nous contacter pour de plus amples renseignements.
Data sheet
Auteur

Paul Beuscher

Editeur

Paul Beuscher

Instrument

Guitare
No customer reviews for the moment.