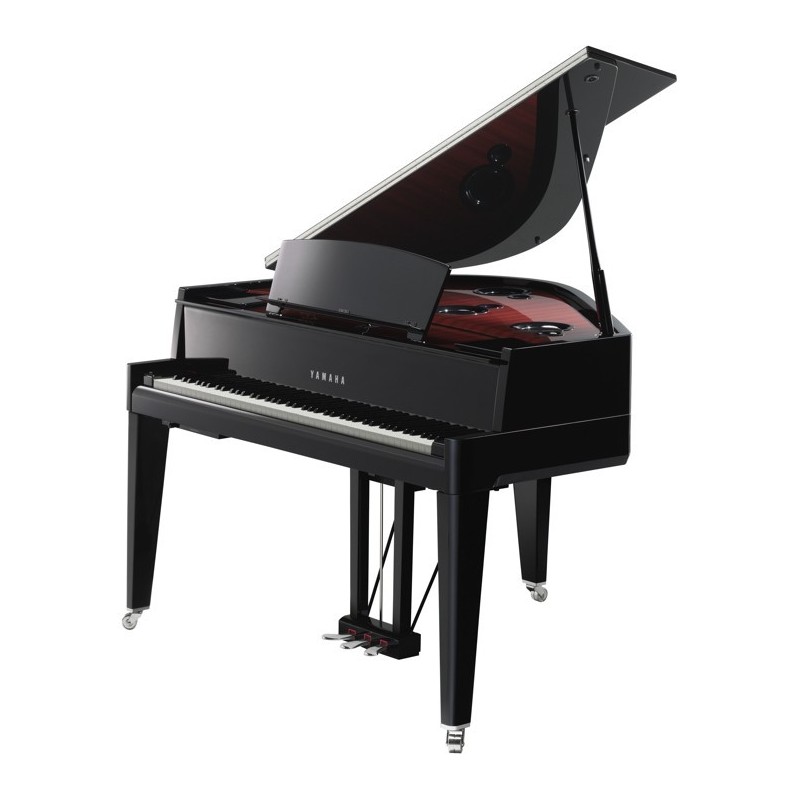  

Mécanique de piano à queue avec clavier Ivorite™
Echantillonnage acoustique spatial
Système de haut-parleurs acoustique spatial
Système de réponse tactile
Les pédales d'un piano à queue
Le N3 est le modèle le plus abouti de la gamme AvantGrand. Il est présenté dans un design exceptionnel alliant les matériaux les plus nobles à une esthétique de piano à queue totalement inédite. En plus des qualités pianistiques révolutionnaires propres à la gamme AvantGrand, le N3 vous étonnera par la richesse et la puissance de sa diffusion sonore grâce à son système ultra sophistiqué utilisant pas moins de 12 haut-parleurs.
Data sheet
Height

1014

Depth

1481

Width

1481

Weight

199

Serie :

AvantGrand

Clavier

Mecanisme de piano à queue

Nbre touches

88

Type Clavier

Piano

Polyphony

256

Nbre Sons

Piano queue x 2 + piano électrique x 2 + clavecin

Detail Sons

Echantillonnage acoustique spatial

pédale

3 pédales : Forte avec effet demie pédales, tonale et douce

Headphone

2 Prises Jack Stereo

Connexion Midi

IN,OUT

USB To Device (clez)

Oui

Amplification

22W x 10 + 30W x 4 + 80W x 2

Haut-parleur(s)

(16cm + 13cm + 2,5cm) x 4
No customer reviews for the moment.